I notice people earn their living in any way. I guess this is everywhere in this world. In Jakarta, I can see people with bicycle carrying all sort of things. People pushing cart to trade to live. Some even do their trade on the bridge.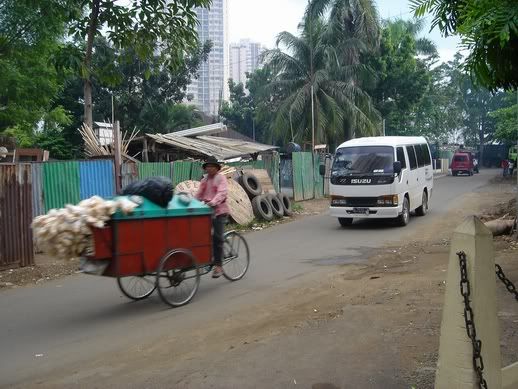 Guy on tricycle selling 'keropok' I think that is what he sells, but I don't know what is in the container.
Trade on a push cart, selling fruits. The fruits looks good. I have never try it before and not going to try in the future. This is on main road of Jl Jendral Sudirman. Mainly banks on this stretch of the road.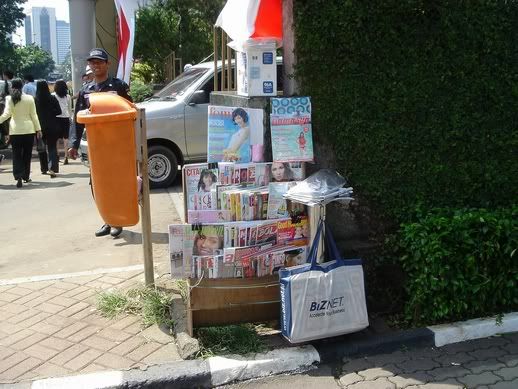 I find this amusing. Normally I see shade and tables with plank walls surrounding the stall. This one just a rack on the end of a wall selling magazine in the hot sun. I thought magazine is not that durable to sunlight especially a harsh one. The seller is no where to be seen. And I thought of taking one for free.. hehehe..