My last breakfast at this cafe today. I have mention earlier, the breakfast is nice. They serve pastry well made. Can't eat much this morning. Guess my stomach is not elastic enough... hehehe.. I know I am not young.. can't blame the stomach. Pronunciation of this hotel name causes laugther.. a colleague got into a cab and told the driver ".. Park Lane", the driver a young chap, question "fuck lane??"... hahaha..

The cafe is one floor below the lobby.. from the lobby can view the cafe.
On the left is the food serve. On the left is the pastry, mix cereal, fruit juice, toast, yogurt.. toward the right is cooked food pandan chicken, fried rice, pork bacon, beef bacon, sausages, vegetables, dim sum, porridge.. mmm... nice..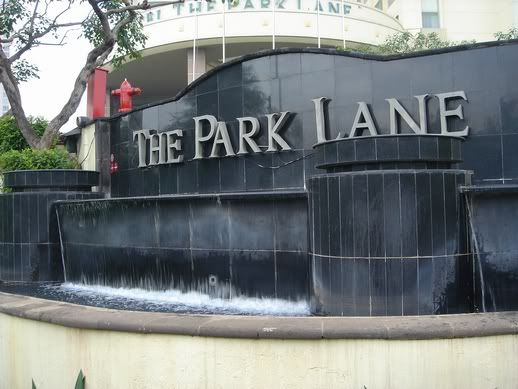 A water fountain outside the hotel.