I went there to take photos.. a number of it.. then came a man to the gate.. I ask a question "Can I take photos in there?".. the man question "Why you want to do that for?"... after finishing a conversation with the man, I realise either I have ask a wrong question or am I just doing the wrong thing. Because of photography, I thought about it. But yet is still a question, do I do it because I like photography. .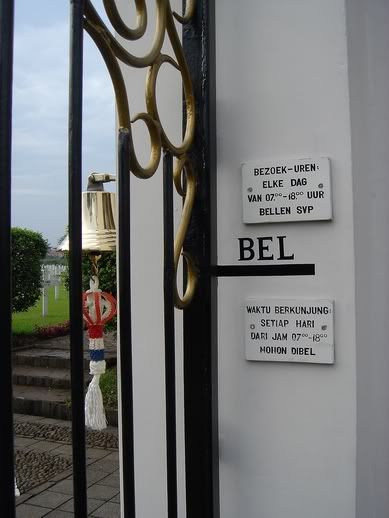 You have to ring the bell.. no no.. not calling the dead ok.. be cool.. as the sign board says to ask for assistant on your visit.. of course not any visit.. either visiting friend.. no no not those "friend".. real friend ok.. or relatives. This place doesn't sound English or American.

There is a lot of cross in there. Notice the chairs and the table, I guess is for those visiting this place to have a rest on a sunny day. It is a nice gesture in such a place.

The church..

Close look at the crosses..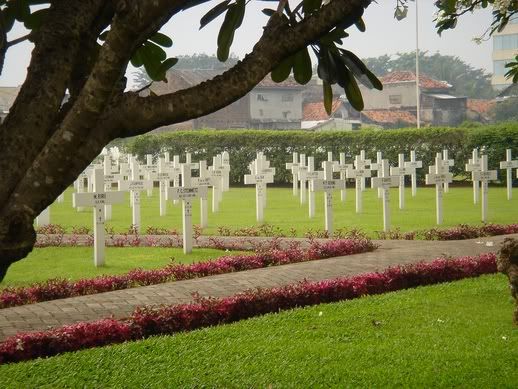 Another view of the crosses.. don't sound English or American.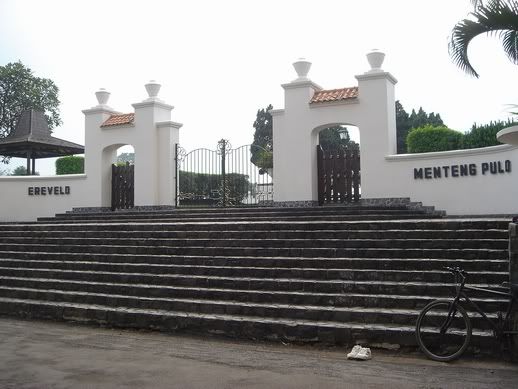 The main entrance. There is a bicycle and shoes.. is guy and not floating. He is walking around the car park in front of the entrance bare footed. Must be doing his exercise. Don't know why around that place.

View from the entrance. Well kept. If it is not a grave yard, I would mistaken it for a garden. Quite grand the entrance. The best part is, this place exist in Jakarta.